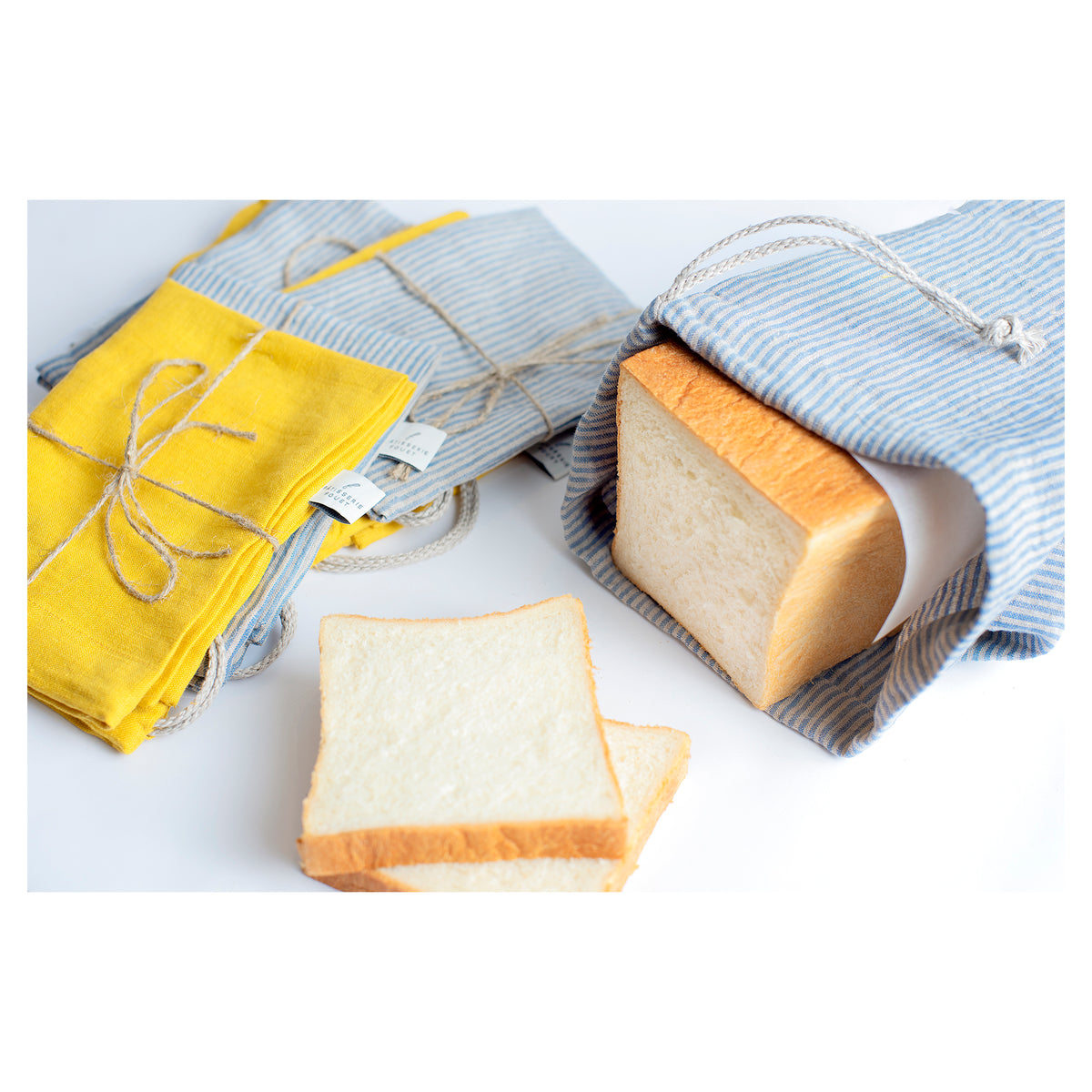 Linen Bread Bag with Handmade Flax Cord
$20.00 +
Linen is a sustainable and waste-free solution to keeping bread fresher for longer.  It breathable, has anti-allergic properties, and absorbs perspiration and water.   Use also to sustain heat to keep bread warm.   

Tip: To keep you bread as fresh as possible, use a three-pronged approach.  Place the bread into the bag to keep the crust dry, then store in an air-tight enclosure.  Refrigerate or freeze to preserve. 
Linen Care: Machine or hand wash in cold water with mild detergent.  Never bleach.  Air dry flat.  Iron on medium to high heat. 
Available in Yellow or Natural Blue Stripe.
Size: 11.80" x 15.75"